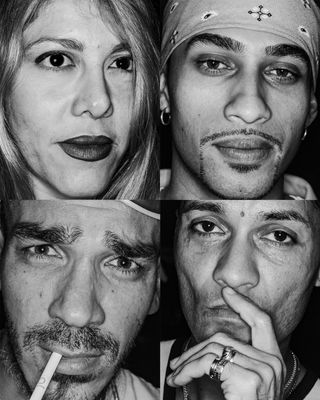 About Benedict Brain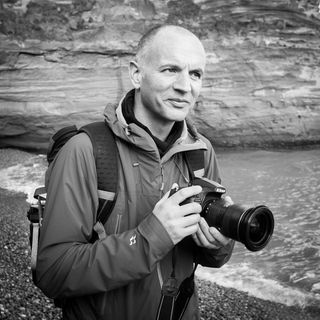 Benedict Brain is a UK based photographer, journalist and artist. He is an Associate of the Royal Photographic Society and sits on the society's Distinctions Advisory Panel. He is also a past editor of Digital Camera Magazine.
Recently I revisited some street portraits I made in Miami Beach a while back. It's one of the few projects I've produced that I feel has stood the test of time, and still works as well today as it did when I created it.
I was documenting nightlife in Miami Beach as part of a collaborative art project with the Art Centre South Florida. I wanted to make a series of portraits of the local characters on Washington Avenue, well-known for its nightlife. I was keen to get up close and personal and reveal the characters in all their unflinching glory.
I also wanted to make super-large prints – much bigger than life-sized. At the time, digital camera technology simply couldn't help me make prints as big as I wanted so I used a medium-format camera, shot film and printed the images in a traditional darkroom. I used a macro lens and a ring flash to ensure that every detail was captured. This is not typically the kind of pairing you'd use for portraits, but the combination of lens and ring flash helped to accentuate the gritty vibe I wanted to capture with forensic precision.
The camera setup was quite large and cumbersome: a medium-format film camera, a macro lens and a ring flash together are pretty formidable.
I also wanted a really tight composition where the subject's face filled the frame: consequently, I had to get uncomfortably close to the subjects. It's fair to say it was an imposition on their personal space. However, I think this helped create a good sense of tension that was also weirdly engaging and intimate.
To be honest, approaching strangers like this takes me out of my comfort zone, but I was pleasantly surprised at how receptive people were. While there were a few objections, most people were happy to take part, especially after I had explained
a little bit about the project. It was a great lesson in getting over your fears. BB
• Other articles in the Art of Seeing series
Read more:
• The 50 best photographers ever
• 100 best photography quotes from famous photographers
• The best coffee-table books on photography