Why choose between the portability of battery power and the stamina of mains power, or between flash and continuous lighting? Why choose, when you can have it all in one light? With the Rotolight AEOS, those dreams become reality.
Its unique lightweight design means that the AEOS weighs in at just 1.4kg, and that's including its two built-in aluminum handles. With wedding season winding up, it's a great companion for both indoor and outdoor portrait shooting, with more control over your light.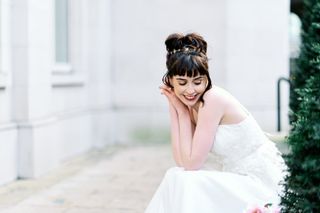 Whether you're capturing the bride in the beautiful backdrop of the venue or the guests during the reception, the AEOS is a versatile unit guaranteed to get you shots that you never could before.
On top of being powerful, the AEOS is also bicolor – meaning that you can easily adjust the color temperature of to match the ambient environment, whether it's midday or dusk.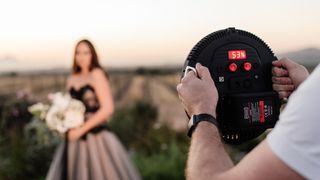 The AEOS is also a high speed sync flash with absolutely zero recycle time, meaning it needs no time between shots to refresh and you get to capture those moments you can't afford to miss.
However, you'd be wrong if you were thinking weddings are the only place that the AEOS shines; its flexibility means that your studio and location portrait shoots can benefit as well.
Amateur Photographer magazine even praised the AEOS as "one of the most versatile and enjoyable lights" it had ever used, and that's reflected in the awards it has won, including Editor's Choice from Digital Photo and a five-star rating from Digital Photographer magazine.
Sony Europe Imaging Ambassador and Rotolight Master of Light, Terry Donnelly, used the AEOS on a shoot with cosplayer, Elisha Taylor, on the busy streets of New York. Shooting alone with no assistant, the lightweight AEOS was a huge benefit and allowed him to work quickly despite being alone.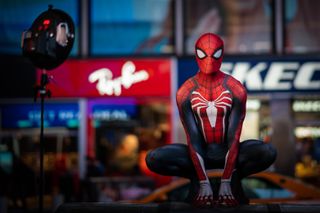 "The light from the AEOS is naturally soft, so I didn't need to carry softboxes or reflectors around the city with me," Terry says. "To shoot with a traditional strobe in an environment like Times Square would have been very problematic because they're just too heavy – and that's before you add the battery pack!"
The AEOS' compact and lightweight body didn't slow the pair down when they regularly moved locations, as the streets started to get busier and shots became too crowded with passers-by.
For a limited time only, Wex Photo Video has an exclusive online offer meaning you can get your own AEOS at a fabulous 25% off. Get yours today!