Trying to find the perfect setup to suit your shooting style can easily become a work in progress. The ultra-portable and easy-to-handle Fujifilm X-S10 is a compact APS-C sensor mirrorless with more consumer-friendly dials than other members of the X Series family (the Fujifilm X-T and Fujifilm X-Pro), and it's more affordable.
The high build quality of this camera is instantly obvious, and the tech inside the case doesn't pull any punches either, with superb performance and color rendition from the X-Trans CMOS 4 sensor.
One of the best all-rounders in the APS-C mirrorless camera market right now in terms of performance, quality and value, the camera handles particularly well when an XF 16-80mm F4 R OIS WR lens is attached: the weight distribution of this camera and lens combination is almost perfect when you are moving around and taking photographs.
Compact, with a 5x zoom reach at a constant f/4 aperture, this optic has an effective focal length of 24-122mm in full-frame terms and covers a range of focal lengths from wide-angle to mid-telephoto. Coupled with six stops of optical stabilization, the Fujifilm XF 16-80mm F4 R OIS WR allows the user to comfortably shoot in a wide variety of situations from night scenes to outdoors.
The Fujifilm X-S10 will help unleash your creativity to its fullest extent. In common with other Fujifilm models, bespoke picture profiles on board include Classic Chrome, Provia, Astia, Pro Neg and a range of Acros black and white profiles, so you'll soon be shooting stunning images in-camera with minimal editing.
And if you enjoy the moving image, you'll be pleased to know that the X-S10 shoots high-quality 4K video with the benefit of in-body image stabilization for smooth shooting. The X-S10 is a small camera with big tech on board, and few compromises.
Making this Fujifilm setup an even better buy is picking it up used from MPB – the world's largest online platform for buying, selling, trading in and upgrading used photo and video kit. This offer a more ecologically responsible way to buy cameras and lenses, but it also gets you much more gear for your budget.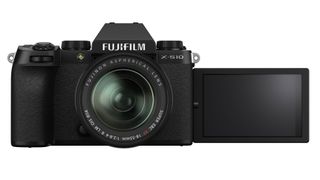 A great option for both stills and video
MPB prices start at: £864
Fujifilm describes the X-S10 as a cross between the company's X-T30 and X-H1 cameras: you get the cutting-edge tech from the former and the design and in-body image stabilization, in a miniaturized form, from the latter. The X-S10 body is targeted at both beginners and experienced users who may shoot on DSLRs and want controls that are more familiar than those found on a typical Fujifilm camera.
Packed with cutting-edge technologies, the X-S10 is a capable mirrorless camera that will help bring out the best in your photography. The portability and power of this compact camera will let you make deeper connections with your subjects.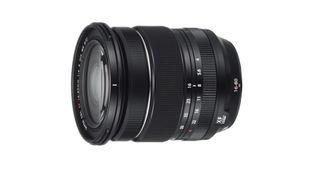 A versatile lens, for landscapes and wildlife to low-light work
MPB prices start at: £574
With a high-quality build and weather resistance, this lens offers an angle-of-view range similar to that of a 24-122mm optic in a 35mm (full-frame) system and features a constant maximum aperture of f/4 throughout the zoom range.
The XF 16-80mm F4 also offers an impressive six stops of built-in optical image stabilization – perfect for shooting at the longer end of the lens. Thanks to
an internal auto-focusing system and a quiet linear motor, this optic is fast, accurate and discreet in use.
Compact and lightweight, weighing 440g and measuring 88.9mm when set to its widest 16mm focal length, the Fujinon XF 16-80mm F4 R OIS WR is the perfect choice of lens to use with the X-S10.
Why buy from – and sell to – MPB?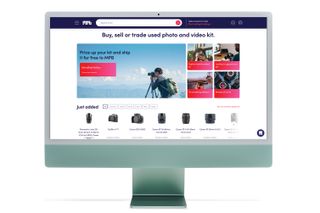 MPB.com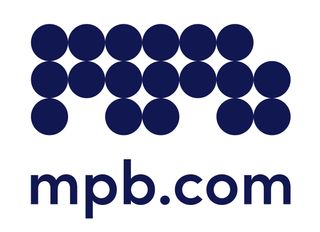 MPB is the world's largest online platform for buying, selling and trading used photography and videography equipment. It's a much safer option than many used sellers or auction sites, as every product is individually inspected, photographed, and given a condition rating.
It offers a free six-month warranty on all products, packages are always insured with a signature required on delivery, and with its 5-star TrustPilot rating, you can be sure that you're dealing with a reputable and reliable company – one that recirculates 300,000 items of kit ever year.
The same customer commitment applies to selling to MPB, too. Online valuation is both free and commitment-free, your used gear is picked up from your doorstep free of charge, and friendly support is offered every step of the way. It's never been easier or more sustainable to sell and trade-in your old gear.