When most of us think of photo editing programs there are, of course, plenty of image processing packages. However, few – if any – offer the same breadth of functionality and outstanding value for money as Zoner Photo Studio X - winner of the 2021 Best Imaging Software TIPA World Award.
Everything you need for photo editing in one place
With ZPS X, you get an all-in-one unified interface split into four key modules. Together these cover pretty much every aspect of a digital image workflow, from initial importing to your computer, through imaging sorting, culling and file management, to quick filter enhancement, in-depth edits and even the creation of physical imaging products like prints and photo books.
When you start exploring the software, you'll see it's the complete package: starting with tools for culling, color corrections, presets all the way to re-touching and layer editing. It's like taking Lightroom and Photoshop, combining them and adding even more spice. How much more? Let's take a detailed look...
Two editors, two different approaches
The cornerstone of Zoner Photo Studio is, as the name suggests, photo editing. What makes the program outstanding is the presence of the two editors.
The first is the Develop module. Using this section of the program will provide you with the quickest and easiest results - the software does all of the heavy lifting for you. Raw images and all common compressed photo formats are supported, so there's no need to waste time converting images in order to edit them. Do you prefer destructive or non-destructive editing? With the latter being the default in the Develop module, you can easily revert back to the original image if your edit starts to go sideways. As with many other features in ZPS X, the choice is up to you.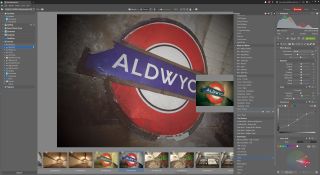 Auto-Enhancement filters. The ability to brush in a filter locally. An extensive selection of easy-to-use sliders to tweak everything and a clever Color Shift tool. It's all there.
The Color Shift tool allows for a subtle white balance adjustment right through to completely changing selected colors in your image to give it a unique wow-factor. Jump to the advanced Color Shift tool options and the color adjustment precision is truly mind-blowing.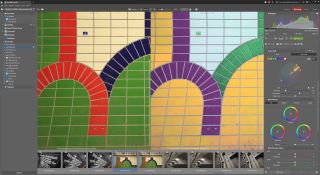 Another very handy feature here is the Straighten Lines section. Straighten a wonky horizon in a landscape, or converge verticals in an architectural scene. It can even do so intelligently, with minimal user input.
The Editor module
If you'd rather have even greater control over your edits and really fine tune the look, switch from the Develop module into the Editor module. This reveals a layer-based editing workflow and the ability to work with layer masks when you want to change specific areas of an image.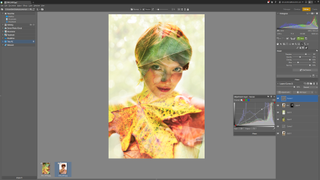 The image customization options available in the Editor module are quite simply staggering – they really let your imagination run wild. What's more, you can also apply multiple editing stages with a single operation by using the Batch Filter window, accessible from within the Editor module.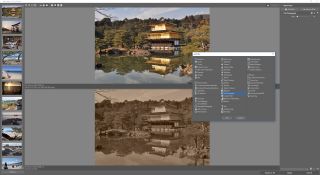 You can adjust levels, resize, crop and add a watermark to your image in one go and save this editing procedure under a specific preset to be used in the future. The Batch Filter window also has the ability to rename, resize or convert multiple files. You can even apply image edits to a whole folder of images – great for adjusting something like white balance across a whole collection of images shot in the same lighting conditions.
A vast array of organizational features
When you first fire up ZPS X, you'll be met with the Manager module. This is your central hub for image organisation, allowing you to tag, rate, or even color-code your photos for easier categorization.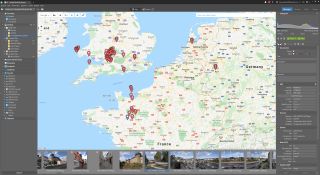 The entire module focuses heavily on image metadata and uses this to its maximum potential: you can display images based on the date or time they were taken, or on a map view to visually chart world travel. If you're tight on time, ZPS X can auto-sort your images into relevant folders according to the dates images were taken, their shot location, or specific keywords.
Freedom in your workflow
Another component of the Manager module is the Catalog. This is an index of your images, and though similar image cataloging systems are available in other image management apps, what's different here is that the catalog is totally optional. Want to use it? Great. Not a fan of indexing? Don't worry about it.

Zoner Photo Studio X always works with your photos in your folders - you never need import them in order to view or edit, and the software never locks them into some sort of hidden database.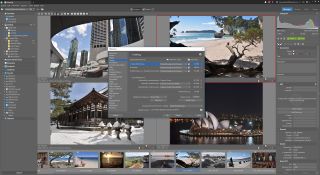 Once everything is indexed, the Catalog keeps your database constantly updated with all of your images' attributes (and previews) so you can search and drill down to find specific photos much more quickly than using Windows Explorer. What's more, the Catalog even retains the attributes of photos stored on disconnected hard drives, network attached storage, and even cloud-based storage.
The freedom you get with using ZPS X is demonstrated throughout the program. You can set up how you'd like the software to pre-load new photos - fast previews for quicker photo culling, or higher quality previews for inspecting inspecting the smallest wrinkle in a portrait - ZPS X has got you covered.
There's more under the hood - you can create & edit video too!
Create, the fourth and final module, is another section of the software which really makes ZPS X stand out from the competition. The Create module enables you to turn your digital photos into physical media like a photo book, calendar, prints, postcards or collages, and all this is seamlessly integrated into the software.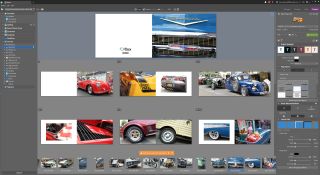 The range of product customization options on offer is also extensive – easily a match for the creation software offered by most dedicated online photo printing companies. Prices are competitive with typical industry rivals, and delivery costs are reasonable too.
What's more, you can use the Create module to work with video as well as images. Navigate to a folder with existing video clips using the Manager module, then switch to the Create module, select the Video option again and you reveal a full-on video editor with a multi-track timeline and video preview pane. This is a hugely valuable feature for budding videographers, and one which would normally only be found in dedicated video editing software.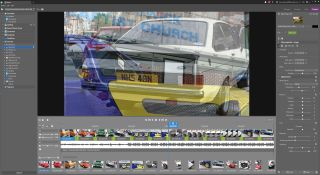 Alternatively you can also use it to assemble a slideshow video of your stills, with configurable image duration, transition and pan/zoom options.
Integrated & unlimited online gallery and cloud backup
Having taken the time to make your images look their best using ZPS X, you'll probably want to show them off to the world. With the Zonerama online image gallery, you can upload an unlimited number of original quality images. Your photos are organised into albums which can be viewed publicly, password protected or completely hidden. Create a direct link to your chosen image/s, or share them to platforms like Facebook or Twitter.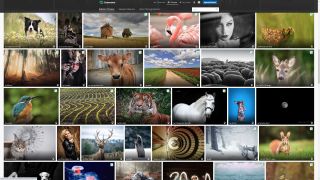 You can also save all your work to Zoner Photo Cloud where you get 20GB of storage with your subscription with plenty of room to expand further according to your needs.
Final verdict...
Zoner Photo Studio X has an impressive amount to offer, and we've really only scratched the surface of what's achievable using this software. It gives you incredible functionality with an open workflow to best suit your preferred way of working - you choose whether or not to import photos, you choose whether to edit destructively or non-destructively, and you choose whether to work directly with raw stills, or compressed image formats. To find out more about what Zoner Photo Studio has to offer, check out the dedicated YouTube channel where you can discover inspirational how-to tutorial videos, as well as updates on exciting new software features.
If you're just picking up your first camera, or even if you're an experienced veteran, Zoner Photo Studio X offers a level of versatility and flexibility that makes it a highly attractive, cost-effective and truly all-in-one package.