Whether you're seeking adventure in the great outdoors or preparing for power outages in the home, the River 2 series of entry level portable power stations deliver affordable, reliable, flexible energy to everyone, everywhere.
Produced by EcoFlow – the environmentally friendly energy solutions company behind the Delta line of power stations – the River 2 series offers a new level of long-term value and sustainable energy innovation.
With an uncertain economic and environmental outlook, the trio of power stations makes clean, portable energy accessible to as many people as possible. From the 300W River 2 to the 500W River 2 Max and the 800W River 2 Pro, flexible options are available from just £269 – and weighing as little as 7.7 lbs.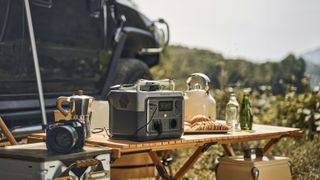 Fast charging for ad-hoc adventures
It's not just capacity that the River 2 line has in its favor; the series recharges, on average, 5 times faster than comparable products. And it's all thanks to EcoFlow's X-Stream technology.
This enables the standard River 2 to go from 0-80% charge in just 48 minutes, with even the highest capacity River 2 Pro enjoying a complete 100% charge in only 70 minutes. All of which means that you no longer need to sacrifice spontaneity when making plans.
From capturing high-resolution stills to shooting 4K video, photography and videography are become more power-hungry than ever – and that's before you even think about powering a laptop to post produce your imagery. A portable power station enables you to keep on shooting, editing and creating no matter where you are.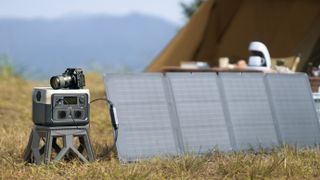 Clean, green power
The entire River 2 trio can also be charged using the power of the sun, for a completely green – and completely free – recharging option. Using EcoFlow's Portable Solar Panels, supporting a maximum solar input of 220W, the River 2, Max and Pro models can be charged in as little as 3 hours.
Enabling you to sustain clean power for even longer, the batteries used by the River 2 line achieve 6 times greater longevity. While the industry average is 500 cycles per lifetime, these LiFePO4 (LFP) batteries perform 3,000 cycles – enabling daily use for nearly 10 years.
As well as lasting longer, LFP batteries are able to withstand greater temperature extremes, which makes the River 2 series suitable for use in difficult weather conditions. And if all that endurance weren't enough, EcoFlow offers a five-year warranty for all three models.
The EcoFlow River 2, River 2 Max and River 2 Pro are available for purchase from the EcoFlow Store and Amazon now.