DxO Labs' latest powerhouse editing package, DxO Photolab 4, is here – and it's now easier than ever to edit your photographs, apply filters, and achieve the cleanest image quality imaginable thanks to DxO DeepPRIME – the most advanced denoising tool on the market today.
From now until 19 November, DxO Photolab 4 is available with a 30% reduction on all new sales and upgrades. And, unlike other other editing apps, there's no ongoing subscription – just a one-off price offering great value. So now is the perfect opportunity to spend more time taking photos and less time editing them!
The killer new feature is DxO DeepPRIME, a revolutionary demosaicing and denoising technology based on artificial intelligence and trained with 'deep learning'. This cutting-edge computational system uses a unique database of images to calibrate Photolab 4, achieving RAW conversions that are crisp, clean and packed with detail – producing results far superior to those delivered by rival software.
There are plenty of other simple-to-use features that make it easier than ever to edit your photos. With DxO Smart Workspace you can organize your workspace to suit your needs and preferences.
Customize your space according to editing type, your favorite palettes, active edits, and you can also use the search bar to find the tools you need for a quicker and more efficient workflow. And if you're transitioning over from other software, this makes the process virtually seamless.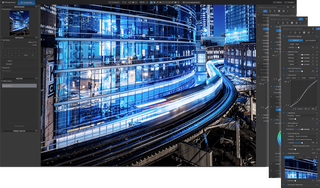 Batch renaming is a fantastic new feature that will help you to become more productive than ever before. By using the editing, search and replace features, managing your photo library is now simpler, faster and more effective.
In addition, the Selective copy and paste function makes batch processing far faster and more flexible, with the ability to duplicate your correction settings between multiple images.
Enabling you to enjoy even greater creative freedom, DxO Advanced History acts as your personal editing memory. Each step is detailed in a new palette, so you can better understand the look that's achieved in a given image – and even create an entirely new version.
Once you've finessed your photo, you can add the finishing touch with DxO Instant Watermarking. Add a signature to your shot with a single click, instantly previewing your text and / or logo and then applying it with one of seven blend modes.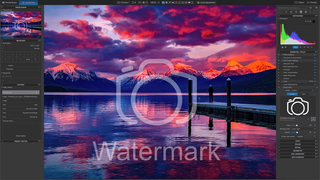 On top of all this, DxO Photolab 4 offers support for the latest cameras, whether it's DSLRs like the Canon EOS 850D and Nikon Z6, or mirrorless models including the Canon EOS R5, Nikon Z5 and Panasonic S5.
DxO Photolab 4 is available now in two distinct versions, with 30% off the price of new purchases (as well as upgrades) until 19 November. DxO Photolab 4 ESSENTIAL Edition is just £86.99 instead of £112, while DxO Photolab 4 ELITE Edition is only £129.99 from its usual £169.
For more information and to order, visit the dedicated DxO Labs website.