Why do some photographs just work? By examining successful shots, and breaking down the factors that make them so effective, we can make improvements to our own photography.
While the most important thing when it comes to good photography is good technique, you also need the right tools with which to apply that technique. So here are five factors that make the above image work…
1) Pleasing composition
The rule of thirds is a fantastic benchmark for composing landscape photos, forming the underlying visual structure for other compositional devices to be applied. In this scene the rule of thirds has been cast aside in favor of a pleasing "S" curve that runs through the scene diagonally, taking the eye through the image.
2) Close and wide
Getting in close and wide to waterfalls with an ultra wide-angle lens such as the M.Zuiko Digital 7-14mm f/2.8 Pro is the perfect way to accentuate wide and deep scenes that include an interesting foreground. And with the right focusing technique, the scene can be pin-sharp from front to back.
3) A long exposure
Capturing long-exposure images of waterfalls and streams is a matter of personal taste for photographers, but it's safe to say that extending the exposure time using a neutral density filter is a great way to add an ethereal quality to landscapes featuring flowing water – and the use of a long exposure here can't be faulted.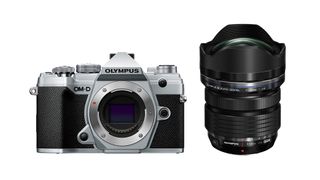 4) Quality with no weight penalty
Lighter than its Mark II forebear, at just 414g, the Olympys OM-D E-M5 Mark III is aimed at semi-professional photographers and photo enthusiasts. Based around a high-resolution 20MP Micro Four Thirds sensor, the E-M5 Mark III is weather-sealed and offers a feature set including up to 6.5 stops of in-body image stabilization, plus Focus Bracketing, Focus Stacking and Tripod High Res Shot – making it a great choice for landscapes.
5) A fast but compact wide-angle zoom
With an effective 14-28mm zoom range in full-frame terms, and a wide f/2.8 constant aperture rating in a weather-sealed, metal-jacketed package, the M.Zuiko 7-14mm f/2.8 Pro is only about half the weight of equivalent lenses for full-frame cameras.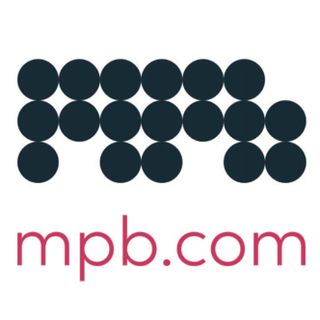 Trade in and upgrade your camera kit today!
MPB is the world's largest online platform for buying, selling and trading used photography and videography equipment. See what MPB can do for you by visiting www.mpb.com/sell-or-trade.