For the first few years of my photography career, I shot with Canon DSLRs. There was really nothing I could fault about the Canon EOS 5D Mark II and Mark III; both produced wonderful images and were 100% reliable. In more recent years, however, I photographed a lot of weddings, and carrying around two or three DSLRs all day wasn't my definition of fun.
Concentrating on more personal projects during the past couple of years, shooting street photography and sometimes having to cover many miles in a day, meant that I needed to downsize my gear. I now own three Fujifilm mirrorless cameras: the Fujifilm X-E1, Fujifilm X-T2 and Fujifilm X-T3.
The X-T3 is my main 'work' camera; it has Fujifilm's 4th-generation X-Trans 4 CMOS image processor, plus the built-in color profiles that come with all Fujifilm's other models. For me, these cameras cannot be beaten for color rendition.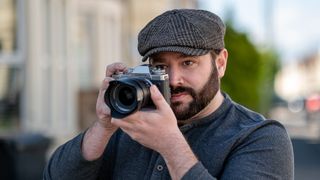 For street photography, I lean towards my X-T2. When I'm out and about, I need something that I can throw in my bag without worrying too much. I often find myself in the middle of events where I can't be concerned if I'm getting bumped around here and there. I also like the fact that my X-T2 is black: it means I stand out less than when I'm using my silver X-T3.
I also love the X-T2's built-in Wi-Fi for transferring images. This camera is so good that I tend to shoot JPEGs only, using the great in-camera image styles, stop for a coffee and use the Wi-Fi to transfer the images to my phone, then upload them to the web with little to no post-processing.
For lenses, if I need to rush out the door, I just grab my Fujinon XF 35mm f/2. It's incredibly fast to focus on any subject, offers a field of view much like the human eye, and it enables me to shoot pretty much anything from close-up portraits to wider street scenes. It's also my smallest lens – and for me the lighter the setup is, the better.
Dive into Alistair's kit bag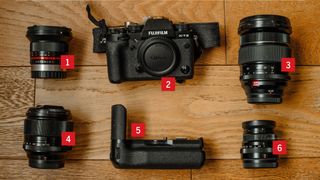 1) Samyang 12mm f/2 NCS CS
New price: £329
MPB price*: £244 (Excellent condition)
Is this the best wide-angle lens you can buy? Probably not. Yet you would be hard pushed to find anything better for less than £250. With size and weight being a key factor for me, this lens is a perfect example of great things coming in small packages. Sharp and durable, with a fast aperture, this lens is a lot of fun. If you don't own a wide-angle, buy this one.
2) Fujifilm X-T2
New price: £N/A
MPB price*: £514 (Excellent condition)
Sometimes it's not about the technical aspects, but the 'feeling' you get from using something. This highly customizable camera feels like a best friend that's always helping you out: you can pretty much ask it to do anything you want, and it will deliver. Combined with the fabulous Fujifilm color rendition, the X-T2 is compact and light, with modern tech inside its vintage-style casing.
3) Fujifilm XF 16-55mm f/2.8 R LM WR
New price: £999
MPB price*: £689 (Good condition)
When I moved to Fujifilm, this was the first lens I bought. I tend to use primes most of the time but, while I could shoot any professional job on a mid-ranged zoom, I couldn't on a fixed prime. I'll use this workhorse lens for a full day of shooting fashion. It's weather-sealed, reliable, sharp and versatile. You'd be pushed to find better build quality in any other camera system.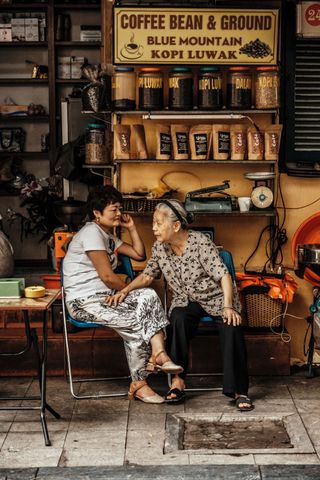 4) Fujifilm XF 56mm f/1.2 R
New price: £879
MPB price*: £649 (Excellent condition)
Extremely sharp – even wide open, which is where it stays most of the time – this lens is small but solidly built, and balances great on an X-Series camera. Producing beautiful bokeh, it gives you a decent reach for street shooting. I originally bought this lens for a trip to Asia, and just couldn't give it up afterwards. It's now a key item.
5) Fujifilm X-T2 Vertical Power Booster Grip
New price: £319
MPB price*: £52 (Good condition)
I really like this grip; if anything, it just makes the camera feel better in the hand. It gives you two extra batteries (plus the one in the chamber), meaning that you can pretty much shoot all day without worrying you'll run out of juice. When you're not out in the field shooting, it'll also charge up both batteries at once – and much faster, too time. Other great features include Boost mode.
6) Fujinon XF 35mm f/2
New price: £389
MPB price*: £334 (Excellent condition)
My favorite lens of all. You can barely feel it on the camera, and it's so small that it will fit in a decent-sized pocket. The autofocus is lightning-fast and rarely misses a beat. If there was such a thing as an ideal travel lens, this is it. If you've only ever used a zoom lens I would recommend picking up this prime, as it could completely transform the way you shoot.
* Prices are subject to availability and are subject to change
Essential kit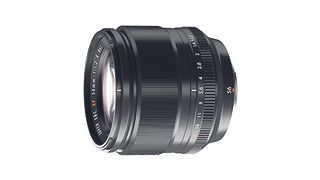 Fujinon XF 56mm f/1.2 R – great for street portraits
New: £879 • MPB price*: £649 (Excellent condition)
Although I love my 35mm, this 56mm not only provides me with a little more reach for street scenes but it's also an incredible portrait lens. Reasonably small, it still packs a strong punch.
Time to trade it in?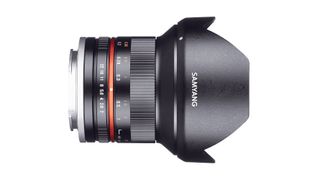 Samyang 12mm f/2 NCS CS
MPB trade-in price: £165 (Excellent condition)
I picked this lens up because it was cheap and I was visiting New York. It's a lot of fun, and you can get some cool wide-angle images, but other than that I barely use it for anything any more. Here are some alternatives worth trading in for…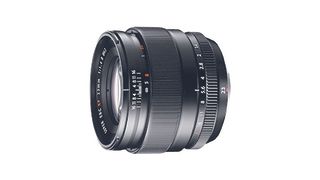 1) Fujinon XF 23mm f/1.4
New: £829 • MPB price*: £554 (Excellent condition)
It's not a focal length I own, but I love the idea of having a reasonably wide fast-
aperture prime in my bag for street photography.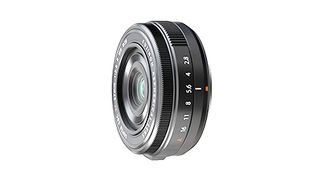 2) Fujinon XF 27mm f/2.8
New: £419 • MPB price*: £219 (Excellent condition)
I once owned this lens, but barely used it. At the time it didn't suit my style, but now its small size alone would be perfect for me.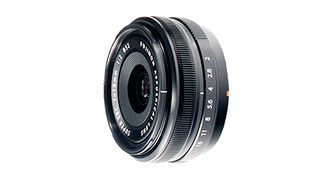 3) Fujinon XF 18mm f/2
New: £529 • MPB price*: £284 (Excellent condition)
I'd still love to keep a wide prime, and the small weight and compact size of this lens would be perfect for my kit bag or my pocket.