My day job is waxing lyrical about cameras as a technique editor for N-Photo: The Nikon Magazine, but at weekends you'll probably find me shooting various motorsport events across the country.
Photography possesses a unique ability to enrich an existing passion. And while it's unlikely that I'll ever straddle a 200bhp motorbike and compete in the British Superbike Championship, my camera enables me to get closer to the high-octane action than most.
Motorsport photography is often considered one of the most difficult genres. However, while it can take years to rack up the necessary hours to master landscapes and portraits, if you head to your local track and put in the hard graft, lap after lap, you can make great strides in a matter of weeks.
When it comes to choosing equipment for sports photos, it can be tempting to focus all your attention on cameras that house super-slick AF systems and industry leading burst shooting speeds – but nothing's more important than a long lens with a versatile zoom range.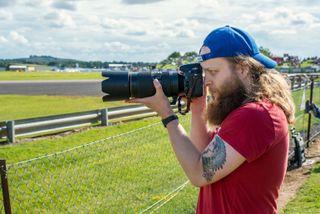 If it gets you close enough to the action, is light enough to handhold for long periods of time and features some form of image stabilization, any further features will be a luxury rather than a necessity.
I'm always accompanied by a Nikon D800, proving that an outdated AF system and sluggish burst speeds needn't stand in your way. The advantage of this ageing DSLR is its 36.3MP sensor – so if my 80-400mm lens does come up short, I have pixels to spare when cropping during editing.
Long lenses don't come cheap but, if you're willing to explore the second-hand market, you can find one for much less than the standard price. MPB is the world's largest digital photography gear resale platform, so it's the perfect place to find second- hand cameras and lenses, or to trade in old gear to fund new purchases.
Dive into Mike's kit bag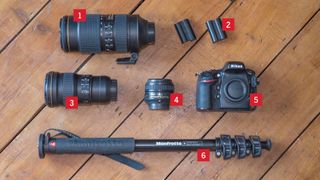 1) Nikkor AF-S 80-400mm f/4.5-5.6G ED VR
New price: £1,999
MPB price*: £1,239 (Excellent condition)
The AF-S 80-400mm f/4.5-5.6G ED VR is my go-to trackside lens. It weighs 1.5kg but can be comfortably handheld, and the Dual Vibration Reduction modes are effective for panning. The versatility of a zoom lens suits the unpredictable nature of racing, and an optic capable of reaching at least 400mm (full-frame equivalent) will enable you to get close to the action at most circuits.
2) Nikon EN-EL15 battery
New price: £N/A
MPB price*: £28 (Excellent condition)
If I'm shooting a few landscapes the Nikon EN-EL15 will power my D800 all day long, but during a race I'm constantly operating the camera. Add to that practice, and the qualifying and support races, and it can be hard to find a lull in the action. I often drain two batteries in a day, so I always make sure I have at least four batteries fully charged and ready to go.
3) Nikkor AF-S 300mm f/4E PFEDVR
New price: £1,799
MPB price*: £1,259 (Good condition)
This little lens weighs just 755g, making it a joy to handhold and carry around in your kit bag. The 300mm focal length is usable at most tracks and the optic pairs well with Nikon's AF-S TC-14E III and TC-20E III teleconverters. The Sports Vibration Reduction mode is a useful option to have, and the lens produces sumptuous images
that are pin-sharp.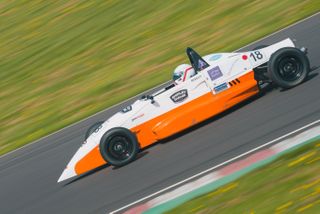 4) Nikkor AF-S 50mm f/1.8G
New price: £209
MPB price*: £139 (Excellent condition)
This little lens isn't the best nifty fifty out there, but it's incredibly affordable for a Nikon-branded full-frame lens and boasts a fast f/1.8 aperture to boot. Its small size and light weight means that it never leaves my kit bag, and that versatile 50mm focal length is perfect for capturing portraits of drivers and riders as they hit the pits.
5) Nikon D800
New price: £N/A
MPB price*: £649 (Excellent condition)
When the Nikon D800 was released in 2012, it was the world's highest-resolution full-frame DSLR – and its 36.3MP sensor is still beefy by today's standards. When it comes to motorsport photography, I swear by single-point AF and loathe sifting through thousands of burst shots, so the outdated AF tech and slow continuous shooting don't bother me.
6) Manfrotto XPro Monopod+
New price: £89
MPB price*: (Check for stock)
I spend most of my time shooting handheld, but weekend fatigue can set in during a long race. When that happens, I turn to my Manfrotto XPro Monopod+. Its Quick Power Lock system is simple to deploy and rock-solid during use. Crucially, each lock can be released and secured using one hand, so you don't have to move your eye from the viewfinder.
* Prices are subject to availability and are subject to change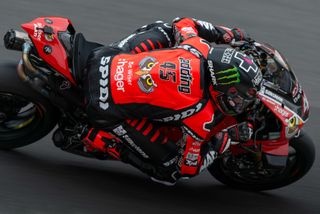 Essential kit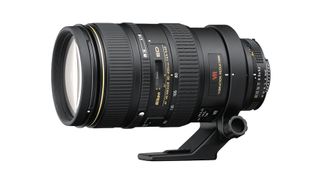 Nikkor AF-S 80-400mm f/4.5-5.6G ED VR – versatile super-telephoto
New: £1,999 • MPB price*: £1,239 (Excellent condition)
This is the lens I keep coming back to. Its 80-400mm zoom range is suitable for pit portraits, faraway subjects and anything in-between. I could shoot an entire event without ever needing to swap it over, and I am yet to be disappointed by the image quality it delivers.
Time to trade it in?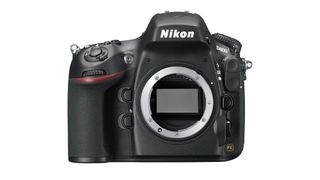 Nikon D800
MPB trade-in price: £445 (Excellent condition)
It's been almost a decade since the D800's mighty 36.3MP sensor rocked the industry. While it's still a very capable camera for photographing slow-moving subjects, it really is high time that I embraced a better AF system and faster burst shooting. These are the cameras I'll be looking out for when I trade it in…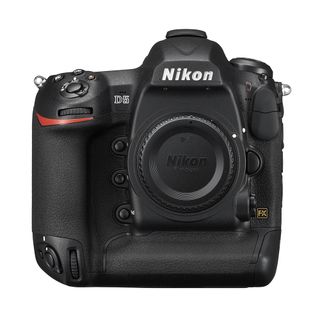 1) Nikon D5
New: £5,999 • MPB price*: £2,099 (Well Used condition)
Nikon's flagship DSLR of yesteryear, its 153-point AF system and 14fps burst shooting is still a favourite among sports and wildlife photographers today.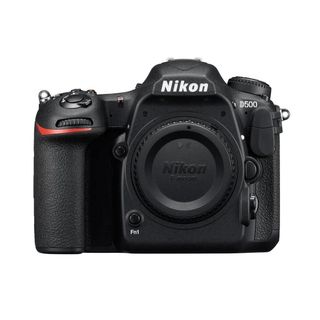 2) Nikon D500
New: £1,599 • MPB price*: £1,099 (Like New condition)
The D500 is Nikon's most capable APS-C format DSLR and even shares the same autofocus system as its chunkier pro-grade sibling, the D5.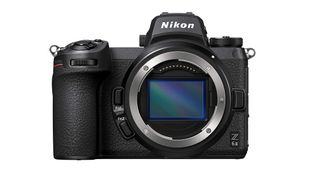 3) Nikon Z6 II
New: £1,999 • MPB price*: £1,859 (Like New condition)
The Nikon Z6 II is currently the best Z-mount camera for sports, boasting 14fps burst shooting, a top-notch Hybrid AF system and two image processors.