Why do some photographs just work? By examining successful shots, and breaking down the factors that make them so effective, we can make improvements to our own photography.
While the most important thing when it comes to good photography is good technique, you also need the right tools with which to apply that technique. So here are five factors that make the above image work…
1) Leading lines
Compositional devices can work well with all subjects. Here, the colored smoke streams coming from the Red Arrows create eye-catching leading lines that perform two functions: they lead the viewers' eye towards the airplanes and they also help to fill the cloudless sky and balance the scene.
2) Space
With any type of photography featuring fast-moving subjects, it's often better to leave space for the subject to apparently move into because this looks more natural and less claustrophobic on a compositional level. Here, there is plenty of space for the Red Arrows to dive into.
3) A fast shutter speed
When shooting propeller planes, combine panning and a slower shutter speed to capture the propeller as a pleasing blur. However, jets fly much faster and require a faster shutter to freeze their movement. Here, a shutter speed of 1/1600 sec has frozen the planes perfectly.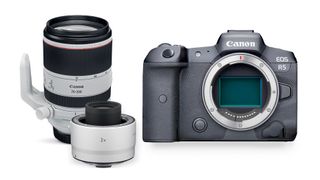 4) Top-end resolution and detail
Canon's EOS R5 is one of the best all-round cameras that money can buy – its 45MP full- frame sensor can capture amazing levels of detail, augmented by a cutting-edge autofocus system that can track subjects uncannily well. And Canon's celebrated color science means that your images will always pack plenty of punch.
5) Try using a telephoto and an extender
Pair the R5 with a Canon RF 70-200mm f/2.8L IS USM and you'll be able to tackle all manner of photographic genres. With a fast aperture and five stops of stabilisation, there will be no limit to your creativity. Add a Canon 2x RF Extender and you'll double the reach of your lens to 400mm – enabling you to get even closer to spectacular airshow displays!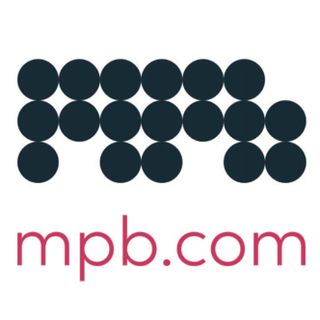 Trade in and upgrade your camera kit today!
MPB is the world's largest online platform for buying, selling and trading used photography and videography equipment. See what MPB can do for you by visiting www.mpb.com/sell-or-trade.