Whether you're doing paid shoots for clients or creating images purely as a fun side hobby, there's no getting around the fact that new cameras are expensive.
Why buy used?
The advantage of buying a used camera is that you can often afford a higher specced model, which also improves your photography.
That said, getting your hands on a fresh model is also an exciting and inspiring milestone, which can spark off an interest in other genres, lighten up your kitbag, or bring extra shooting features. The spend doesn't always have to be chunky, either, especially if you look at used gear.
Often you can access a more advanced setup if you buy second-hand, making it a better decision for your wallet, as well as the environment and your photography. To put this theory to the test, we turned to MPB, the world's largest resale platform for digital photography and film-making kit.
2020 has been tough, and saving money is at the forefront of our minds, so instead of featuring the newest cameras with mega price tags, here's our pick of awesomely affordable used cameras from MPB that are top of the Christmas list.
Find out more at www.mpb.com
Canon EOS 5D Mark IV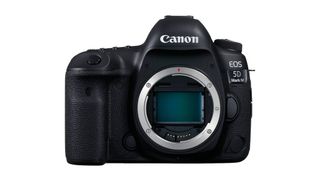 MPB price: from £1,219
This is still the go-to camera of choice for so many pro photographers, and for good reason – the 5D Mark IV DSLR is an outstanding stills photography option as well as a 4K-capable video machine. With a 30.4MP full-frame CMOS sensor, expandable ISO range of 50-102,400 and an absolute workhorse build, it's the perfect choice if you've always wanted to upgrade to a full-frame pro-grade DSLR.
Nikon D810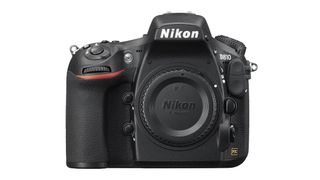 MPB price: from £779
A near-perfect all-rounder, the D810's full-frame 36.3MP sensor will enable you to print to a large scale. It's still an excellent camera that's well-suited to landscape, still-life and macro photographers, yet is also capable of delivering superb sport, action and wildlife photos. With a comfortable camera grip and epic weather-sealing, this is the model for you if you want a high-performing and versatile model but are less worried about its size.
Sony Alpha A7R II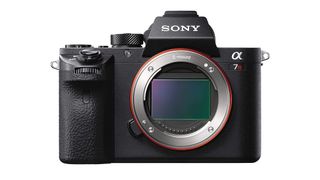 MPB price: from £999
One for tech-lovers and video shooters, this camera features the world's first back-illuminated full-frame 42.4-megapixel Exmor R CMOS sensor. This means it can deliver high resolution, high sensitivity (expandable up to ISO 102,400) and high speed AF. It has five-axis image stabilisation and 4K video to boot, and the Sony lens range is constantly growing.
Olympus OM-D E-M1 Mark II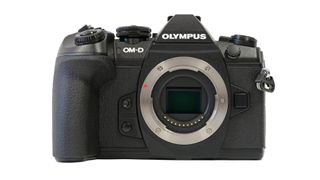 MPB price: from £474
This Micro Four Thirds mirrorless camera offers a 20.4MP Live MOS sensor. It's popular with adventure and wildlife pros because of its small form factor, and the truly blistering 60fps maximum continuous shooting rate. If video is your thing, there's in-camera 4K time-lapse sequences, as well as five-axis image stabilisation to minimise camera shake when shooting handheld. This is a great camera to perhaps add to (rather than replace) your full-frame setup, perfect for capturing pro stills and video footage on the go.
MPB's camera recommendation: Fujifilm X100F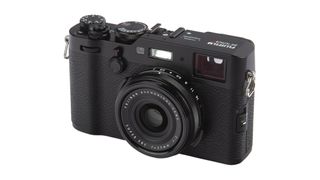 MPB price: from £674
Lovers of classic camera design won't be disappointed by the X100F. It sports traditional dials and controls that inspire you to engage more with settings. Plus, with a built-in Fujinon 23mm f/2 lens that gives a general wide-angle 35mm equivalent focal length, it's ready to start shooting with straight away. With a 24.3MP APS-C X-Trans CMOS III sensor, image quality generally is superb, and the hybrid viewfinder is terrific.
MPB offers offers a next day delivery service & six-month warranty on all used equipment. Find out more at www.mpb.com