By now, everybody knows that Rotolight has redefined the game when it comes to illumination for both photography and video.
Winner of our Digital Camera World Gold Award, the Rotolight AEOS 2 PRO and Rotolight NEO 3 PRO have set new standards in the industry, and brought the kind of power, performance and portability that has transformed the way photographers and videographers work.
When we reviewed the AEOS 2 PRO we said: "It goes without saying that this is one of the best LED panels money can buy… this is a light that any serious photographer or videographer absolutely needs to add to their arsenal."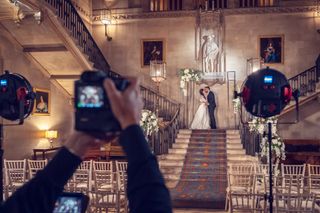 Of course, no matter how amazing these lights are, if you're already invested in another lighting system it can be incredibly expensive to make the switch… but that's where the Rotolight Trade Up Campaign comes into play.
"NEO 3 PRO is by far the best LED light panel we've ever used," we said in our review. "If you've never used a Rotolight, THIS is what all the fuss is about."
For the first time ever, Rotolight is offering customers the chance to "turn the lights you have into the ones you want", by trading up their existing lighting kit for the manufacturer's latest, feature-packed panels.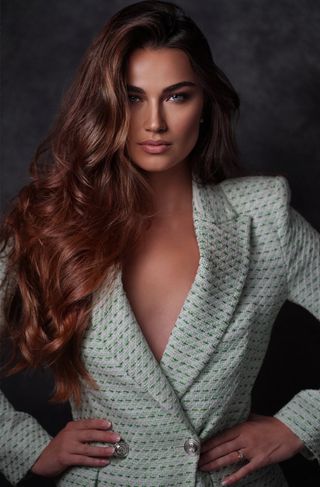 Trade up to Rotolight
Running until May 31, this no-nonsense process makes it easier than ever to join the Rotolight revolution and change the way you light your images forever with up to 40% off. Just choose your new Rotolight or bundle from rotolight.com/tradeup and your kit will be delivered right to your door:
1) Choose and purchase your new Rotolight with the trade up discount applied
2) Wait for it to be delivered
3) Send your trade up kit within 14 days, to validate your discount
It doesn't matter if you're using LED panels, speed lights or strobes. It doesn't matter if your kit is made by Nanlite or Nikon. Indeed, from Aputure to Zylight, all manner of comparable kit is being accepted in the trade up program – they simply need to be in full working order and in reasonable resale condition.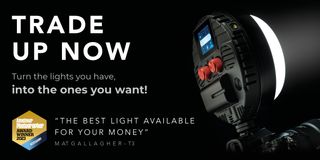 Already a Rotolight user?
The Trade Up program also features incredible offers for existing Rotolight shooters. So if you're already part of the community, you can also take advantage of fantastic opportunities to level up your lighting kit:
• Save £200 off a Rotolight NEO 3 PRO when you trade up any legacy NEO
• Save up to £1,000 off a Rotolight AEOS 2 PRO, 2-light kit, or £399 off a single light, when you trade up any legacy AEOS or ANOVA
• Save up to £840 on a combo bundle when you trade in any Rotolight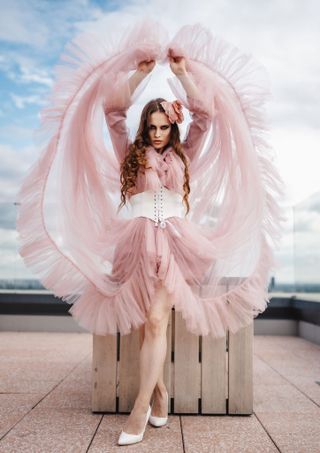 Not a Rotolight user?
The savings extend to non-Rotolight users, too. If you're shooting with secondary lighting brands, you still have the opportunity to upgrade to Rotolight products. By sending in any third-party light from a recognized brand, you will receive a 25% discount!
The Rotolight Trade Up Campaign is running until May 31. So if you have been looking to improve your lighting workflow, get more creative with your photography or video, or finally get rid of your old flash guns and underpowered LED panels, check out the campaign and join the revolution. Trade up today at rotolight.com/tradeup.
Terms and Conditions
1. Given the nature of the trade up programme, this purchase is strictly final and non-refundable. By purchasing a PRO light through this trade-in program you agree that you are not able to return the product and get a refund. Once a trade up light is received back by Rotolight, you agree that the ownership transfers in full to Rotolight, and may be disposed of by Rotolight at its sole discretion. The light you trade in must be from the approved list of brands. Any light you send in must be owned by yourself. You are responsible for organising and paying for postage, packaging and any import fees. The trade in light must be sent and route to Rotolight within 14 calendar days of receipt of your new pro light. Rotolight reserves the right without notice to charge the difference between retail price and the trade in price should the trade in light not be sent back. Please ensure you send your light to us traceable delivery service. All returned lights are shipped at your sole risk and responsibility, Rotolight bears no liability for their damage or loss in transit, and all risk is with the sender until they are received and signed for at a designated Rotolight return location.
2. Accepted trade in brands include a comparable LED light panels from : Godox, Aputure, Aladdin, Creamsource, Luxli, Rayzr, F&V, Sumolight, Nanlite, Kinoflo, Litepanels, Rosco, Velvet, Zylight or Speedlites/ Strobes from Profoto, Godox, Canon, Nikon , Fuji, Flashpoint, Hahnel, Neewer, Phottix. Other brands may be accepted upon request made to support@rotolight.com.
3. All returned lights must be in full working condition, returned with any accessories required for their basic function as originally sold (ie power supply etc) and in reasonable/good condition that would be acceptable for second hand resale. Defective units will not be accepted.