Even the best photos and videos can be let down by poor colour accuracy during the post-processing phase of your workflow. There's so many monitors available on the market and your audience could be viewing your content on devices including laptops, smartphones, tablets or even printed media which will all have their own unique qualities and colour properties.
So how do you ensure the most accurate colours across a broad range of mediums when editing your photographs or putting together a video? The answer is simple, you'll need a handy monitor calibration device.
Step in the Datacolor Spyder X2 Ultra! Datacolor's brand-new feature-packed monitor calibration device offers the firm's most accurate calibration and widest compatibility range to date. Here at Digital Camera World we recently reviewed the Datacolor Spyder X2 Ultra calling it a "pleasure to use" and noting its rapid speed, excellent calibration accuracy and support for high-brightness monitors.
Read more: Datacolor Spyder X2 Ultra review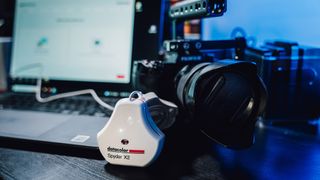 The new Datacolor Spyder X2 comes in two models, the Elite costing £249 or the more premium Ultra at £299 (both prices include VAT and shipping).
Both models feature a new expanded lens-based light sensor with support for high-brightness HDR displays, plus extensively redesigned accompanying software, as well as native USB-C connectivity. The Datacolor Spyder X2 delivers excellent calibration accuracy and the calibration process is even more intuitive and quicker to use thanks to redesigned, more user-friendly software.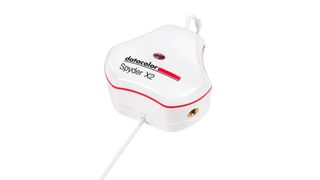 An integrated ambient light sensor measures your room light throughout the day allowing you to adjust your display brightness and contrast to ideal levels. The software can either warn you to recalibrate or do it automatically using custom profiles based on light level.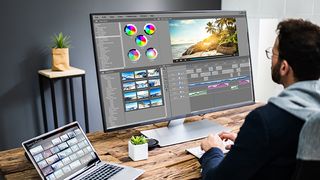 Both the Spyder X2 Ultra and Elite models are compatible with HDR displays, though the X2 Elite can work with displays with a brightness of up to 750 nits, the pro-level X2 Ultra can measure up to 2000 nits. It's worth noting that most consumer-level displays only go as bright as around 600 nits, so most users should be covered even with the more affordable Spyder X2 Elite option.
Both the Spyder X2 Ultra and Elite have a native USB-C connection, though the calibrator comes with cables to connect to USB-C or the older USB-A ports, so you're covered for every eventuality.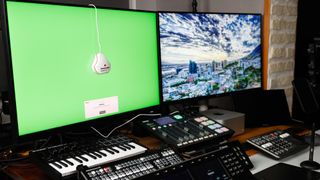 Complimenting the new hardware is a new Spyder X2 version 6.0 app which has been overhauled for a more modern look, with a streamlined and user-friendly interface that makes Spyder monitor calibration tools easier to use than ever with Digital Camera World noting "​​The new calibration software is significantly more user-friendly in its design, with a larger, cleaner, wizard-driven interface central to the calibration process."
It's not uncommon for photographers and videographers alike to have a dual screen setup to make use of a wider working area when working in programs such as Photoshop or Premiere Pro. With the new Spyder X2 you can use the Studio Match feature, which provides simultaneous side-by-side calibration for multiple computers and displays to ensures consistent and accurate color reproduction across multiple connected monitors.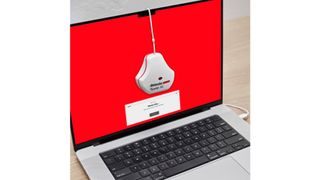 The Spyder X2 version 6.0 app has a Soft Proofing feature that allows you to simulate other displays and devices on your calibrated screen. For printers, you can see how prints will look for a specific printer model, paper and ink, and upload ICC printer profiles.
With Advanced Display Mapping and Analysis users will get a better understanding of the color, brightness, contrast, gamut, tone response and white point of your monitors. You can also check screen brightness, color uniformity, and display color accuracy.