Professional landscape photographers face a crucial question: should they invest in circular filters or square filters?
There are compelling benefits to both options, but for professionals there is only one thing that matters: results. And it's for this reason that pros gravitate towards square filters, and square filter holders, to deliver outstanding performance.
But what are the differences between circular and square filters, and how can square filters give you the results that you and your clients demand?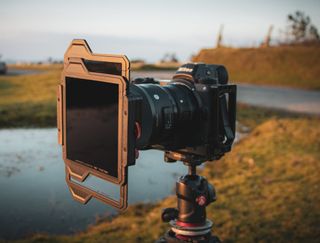 Square filters vs circular: which is best for landscapes?
For professional landscape photographers, square filters offer the ultimate in performance and versatility. Their main advantage is that they can adapt to multiple lenses; a circular filter will only fit the specific filter thread of a specific lens, so you need to buy one for each of your optics. A square filter with the right holder, meanwhile, can be used on numerous lenses regardless of thread.
Square filters can also be easily stacked together, using a holder like that found in the K&F CONCEPT X Pro Filter System – which enables you to combine two filters at the front (enabling you to stack multiple NDs, for example) with a polarizer at the rear of the holder.
A big benefit of square filters is in their ease of removal for recomposition. If you're using a strong filter, or stacked filters, and you need to recompose your shot, you can easily remove your filters – unlike circular filters, which have to be unscrewed, by which time you may have missed the magic moment.
Crucially, in terms of performance, square filters offer dramatically less vignetting than their circular counterparts, which tend to introduce light falloff at the edges of the frame. The X Pro Filter System, by contrast, offers 91mm diameter coverage with no vignetting, even with a wide-angle lens and a trio of filters installed.
Square holders also unlock the power of graduated ND filters, which enable you to isolate exposures above and below the image horizon to create precisely the coverage required – something that circular filters cannot do, by virtue of having to screw into a filter thread.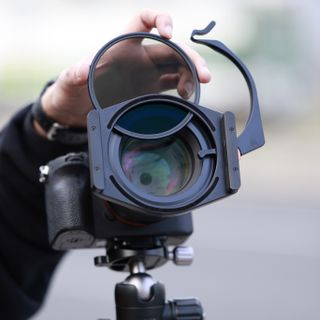 K&F CONCEPT: trusted by landscape professionals
There's no shortage of square filters and square filter holders on the market, so how do you know where to start? Well, meet the game-changing, professional-grade, award-winning X Pro Filter System from renowned manufacturer K&F CONCEPT, which is trusted by working photographers around the world.
For over a decade, K&F CONCEPT has been a global leader in the design, research and manufacture of photo and video equipment, holding over 150 patents and winning the Japanese Digital Camera Grand Prix Gold award for five years running. One of its specialties is square filters and square filter holders – including the celebrated Pro Square Filter System.
K&F CONCEPT X Pro Filter System
Winner of the prestigious Red Dot Product Design Award and the iF Product Design Award, the K&F Concept X Pro Filter System is a transformative tool for professional photography.
The 7-in-1 kit is compatible with 4 different lens sizes out of the box (67mm, 72mm, 77mm and 82mm), with other sizes available at kentfaith.com (49mm, 52mm, 55mm, 58mm and 62mm) and is designed with practicality in mind.
Its ingenious holder design features independent installation for circular CPL filters at the rear, offering speed and convenience in use, and boasts two square slots for multi-layer filter stacking – fully sealed to prevent light leaks degrading the integrity of your shots.
It's not just the holder itself that has an inspired design. Each filter boasts a protective square filter frame design with a tab; not only do the tabs make it easy to manipulate individual filters (especially when stacked) without introducing fingerprints, the frame will also protect its filter from a drop of up to 1.5m / 4'11".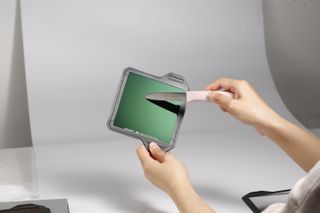 The special Japan-made optical glass features 36 multi-layer coatings with double-side polishing technology, delivering waterproofing and scratch resistance while introducing no color cast.
This great glass performance, combined with the revolutionary holder and frame design, makes the X Pro Filter system completely unique in the industry – and highly coveted by landscape shooters.
K&F CONCEPT offers three different kit configurations for the X Pro Filter System (all of which come with the holder and lens adapters), enabling you to choose the right setup for your needs:
Kit 1 comes with a GND 8; ND1000 and CPL filters
Kit 2 comes with an ND8, ND64, ND1000 and CPL filters
Kit 3 comes with an ND1000 and CPL filters