Professional photographers don't always start shooting their specialist subjects from the moment they pick up a camera – and they don't always take to their future specialisms like fish to water.
"I started wildlife photography rather late in life and decided that I had spent enough years shooting on auto and should really start to use the cameras that I had properly," says Bedfordshire-based wildlife pro, Greg Coyne.
"My gear was mainly point-and-click gear, so I acquired a Nikon D7100 and a 70-300mm VR telephoto lens and decided to practice on garden birds. Results were disastrous, it was so disheartening!"
Coyne tracked down Danny Green, having seen one of his images in a newspaper, and emailed him for some advice. Green replied and, after an hour on the phone, Greg booked onto a workshop with Danny's partner Mark Sisson and captured his first "wow" images of birds of prey.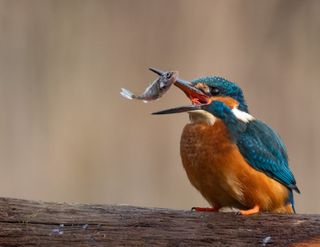 Fast-forward to 2019 and Coyne conducts workshops of his own, passing on his award-winning knowledge to others eager to master the art of wildlife photography.
His career has seen him photograph animals all over the world, with his passion for big cats taking him to Africa, India and the South Americas to capture lions, leopards, tigers and cheetah. His richest trip, however, was to the Pantanal region of Brazil where he had over 40 jaguar encounters, including one very special one.
"I was incredibly lucky to spend nearly two hours with a Jaguar we found while cruising down a small tributary of the River Cuiabá. It was sleeping when we came across it under the shade of an old tree. You could hear the deep breathing from the cat and we watched it sleep, dream, wake, drink, stretch, and gaze across at us in our small boat. It was a privilege to share that time with such a magnificent animal."
It was this trip to Brazil that convinced Greg to switch from his trusted Nikon D5 to the Olympus OM-D system.
"I was considering moving over from Nikon, who I had been with since before my hair turned grey, to Olympus and its Micro Four Thirds system. So I was loaned an Olympus set-up and I took both systems with me to the Pantanal to try them alongside each other to assess the performance of the Olympus gear."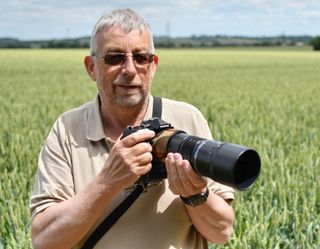 To say that the new kit passed the assessment would be an understatement. "I wish I had moved over earlier. In traveling abroad I was always struggling to hit weight restrictions for aircraft travel, and the weight of the Nikon gear on my back and shoulders had started to give me health issues.
"With the Olympus gear I can put two camera bodies in my bag, plus a 60mm Macro [120mm full-frame equivalent], 7-14mm [14-28mm], 12-40mm [24-80mm], 40-150mm [80-300mm], the 300mm [600mm], a couple of teleconverters, memory cards and batteries and still have room for some snacks! It weighs about 8-9kg, which is brilliant, so what's not to like?"
Coyne now uses a pair of flagship Olympus OM-D E-M1X bodies, and has found such success with the system that he foresees other professionals adopting it.
"The E-M1X is a professional camera developed with professionals in mind. The range of PRO lenses offered by Olympus offer incredible opportunities and quality for any professional, and I think their weather-proofing for the pro in the field probably surpasses any rival. I think there will be many more pros moving over to Olympus."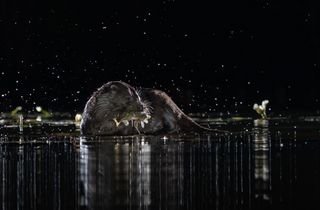 Of course, having the right gear alone isn't enough in wildlife photography – when capturing animals, you live and die by how compliant your subjects are.
"Unfortunately I suffered a disaster trip to photograph tigers in Bandhavgargh in 2014 when I managed to see just one tiger, and at the time that tiger seemed closer to Bedford than the end of my camera lens. I returned in 2017 and this time had seven encounters, one of which was something really special with the tigress Xena (aka Spotty) who walked from the forest towards my jeep for about 75 yards, looking straight down the barrel of the lens, before passing by just a few feet from me."
Being a successful wildlife photographer takes both will and skill, gear as well as idea, and of course just a little bit of luck. When asked what advice he would give to aspiring wildlife shooters, Greg remembers that first disastrous experience and the fact that he reached out to Danny Green for guidance.
"The best advice would be to get out with the camera as much as you can, practice, get to know your subject, and never be afraid to ask advice or help from others."
Find out about Greg's work and his workshops at www.gregcoynephotography.co.uk.

Olympus OM-D E-M1X: 5 key features for wildlife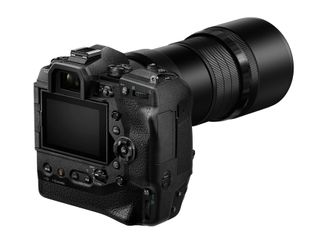 1) All the power, half the weight
"Olympus cameras and lenses have changed the way I work in one big way: I now enjoy my photography even more. I no longer dread the thought of having to carry 14 kg on my back, with a heavy tripod in one hand and a supplementary bag of lenses in the other. I know I can get all the gear I need for an assignment in one bag, and walking distances with that bag now is no problem. I also know that at the end of the assignment that the equipment will produce great images."
2) 2x crop factor = 2x the reach
"The reach is a huge advantage for me, and any wildlife photographer. It means that I can handhold for my photography a lot more now without the restrictions of a tripod, particularly when photographing birds. The Olympus 300mm f/4 Pro that gives me an equivalent 600mm has made such a huge difference – especially when I think back to the size and weight of my 600mm f/4 Nikon lens."
3) Optimum optics, optical performance
"The 40-150mm PRO is so versatile, incredibly sharp, and is usually found attached with the 1.4x teleconverter to the Olympus E-M1X body ready for anything that may present itself. The 600mm is my favorite lens, with its fantastic reach, sharpness, speed of focus, and like all Olympus lenses it's incredibly well built. With the new 2x teleconverter now available it really is a game changer."
4) Camera tricks
"Some of the special functions available on the Olympus range are game changers for wildlife photography, such as the Pro Capture [which buffers 15 frames when you half-press the shutter and 20 frames after you fire, so you never miss a shot] and the Focus Stacking. There are really too many to mention and I am still finding new advantages each time I go out with the camera."
5) Pro body, designed for the field
An evolution of the Olympus OM-D E-M1 Mark II, the E-M1X has been purpose built with a new form factor built for the demands of professional use, with an integrated vertical grip, joystick and dual high-capacity batteries. "The new E-M1X has a vertical grip, good battery life, amazing frames per second, superb weather sealing, I could go on and on. Its a wildlife photographer's dream."
Visit www.omdtestdrive.co.uk to take the Olympus system for a road test!