38. Lenspen Elitepro Cleaning Kit
Three-pronged approach to cleaning delicate parts of your kit
Contains: Lenspen Original Elite, FilterKlear Elite, MicroPro Elite, Microfibre pouch
Self-replenishing tips should mean they last for some time
Some may find three separate pens to be less convenient
With three separate LensPens bundled together, and a smart Microfiber pouch in which to store them, you can make sure to use the most appropriate tool for every cleaning task. From dealing with your lenses and filters through to the more challenging viewfinders, this kit has the right tool for every task.
39. VisibleDust Swablight Kit
Cleaning your sensor just got a whole lot easier with this clever kit
Works with: Separate kits for APS-C and full-frame cameras
A simple but clever solution to a real problem
Only four swabs included in the package
With a torch-like Swablight bundled with swabs and cleaning fluid, you can see precisely what you're dealing with when using this kit to sort out a dusty sensor. Indeed, N-Photo awarded it with its Best on Test award, mentioning that the result was "a flawless clean, with no streaks, no stains and no dust left behind."
40. Sigma Microfibre Cloth
This large, affordable cloth will polish up your screens and lenses in no time
Size: 31x31cm
Excellent quality cloth that's large enough for tablets
The white finish is arguably less practical than coloured alternatives
As effective as they are versatile, Microfibre cloths should be in everybody's kit bag. Perfect for cleaning lenses to save you time cloning out spots or water droplets in post-processing, they can also easily remove smears from your camera's LCD screen or viewfinder.
41. Hahnel UniPal Extra
It charges your batteries and works as a powerbank too. Neat, right?
Charges: practically all 3.6V, 3.7V, 7.2V and 7.4V Li-ion batteries, AA batteries
Accepts a huge range different batteries
Bigger than the chargers that come with DSLRs and CSCs as standard
This all-in-one power solution is perfect for photographers who use multiple cameras and accessories, and don't want the hassle of packing a bundle of chargers and cables. The Unipal is compatible with over 300 different types of battery and, as it's a powerbank, it will charge up your batteries on the move. The Unipal also comes with an in-car cable, so you can keep it juiced up when you're driving.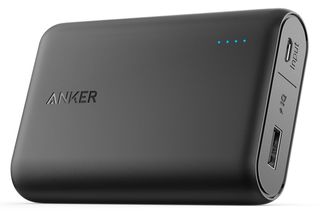 42. Anker PowerCore 10000
Diminutive for its capacity – perfect for compacts and mirrorless cameras
Capacity: 10,000mAh
Excellent price and size considering its capacity
Pass-through charging not possible, which is less ideal
Anker's slick-looking PowerCore 10000 is an ultra high-capacity powerbank that's perfect for recharging your kit while you're away from mains power. Packing a 10000mAh capacity, it powers compacts and other cameras with USB charging, with four LED lights to tell you how much juice is left.
Read more: The best cameras under £500